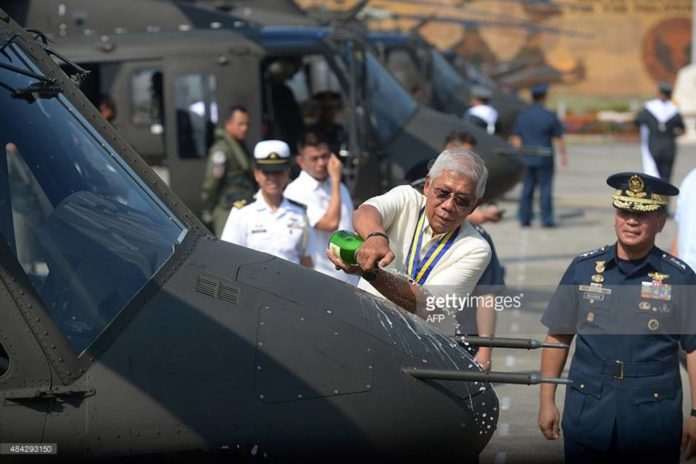 The Philippine Air Force (PAF) will receive on Monday 10 new helicopters as part of its modernization program.
The eight Bell-412EP and two AW-109E helicopters will be turned over to the PAF in a ceremony led by Defense Secretary Voltaire Gazmin.
"This is a positive development in terms of our organization. Right now we are receiving new aircraft; we need these air assets to increase the capability of our Air Force," PAF spokesman Col. Enrico Canaya said.
The Bell helicopters were built by Bell Helicopter Textron Canada, a unit of Textron Inc., while the AW-109Es were made by Anglo-Italian manufacturer Agusta Westland.
Canaya said the Canadian firm had completed delivery of the eight Bell helicopters, while the two AW-109E helicopters were the first of eight to be delivered before the end of the year.
The Bell helicopters will be used in heli-lift operations and in humanitarian assistance and disaster response.
They will complement the PAF's Hueys, with the Bell helicopters to be assigned to the 205th Tactical Helicopter Wing.
The AW-109Es, meanwhile, will be used as attack helicopters, as well as for air reconnaissance and close air support at the 15th Strike Wing.
Canaya said they were also awaiting two CM-212I light lift transport helicopters and two new FA-50 fighter jets, a light combat aircraft.
"These will arrive before the end of the year, so we are looking forward to their arrival," he added.