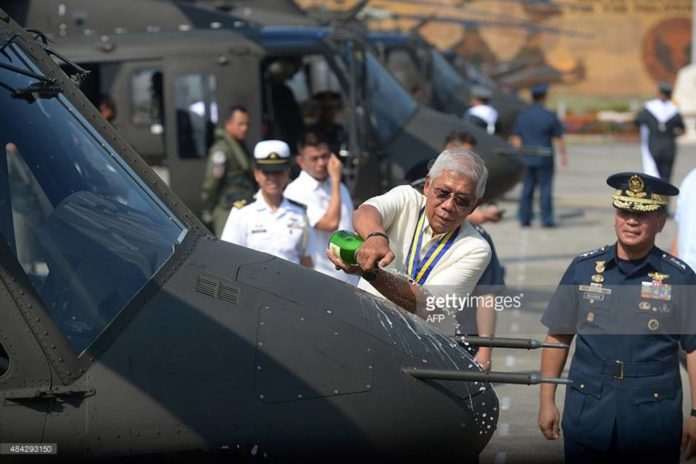 The Philippine Air Force (PAF) will receive on Monday 10 new helicopters as part of its modernization program.
The eight Bell-412EP and two AW-109E helicopters will be turned over to the PAF in a ceremony led by Defense Secretary Voltaire Gazmin.
"This is a positive development in terms of our organization. Right now we are receiving new aircraft; we need these air assets to increase the capability of our Air Force," PAF spokesman Col. Enrico Canaya said.